STEPS TO PREVENT CORONA VIRUS (COVID-19)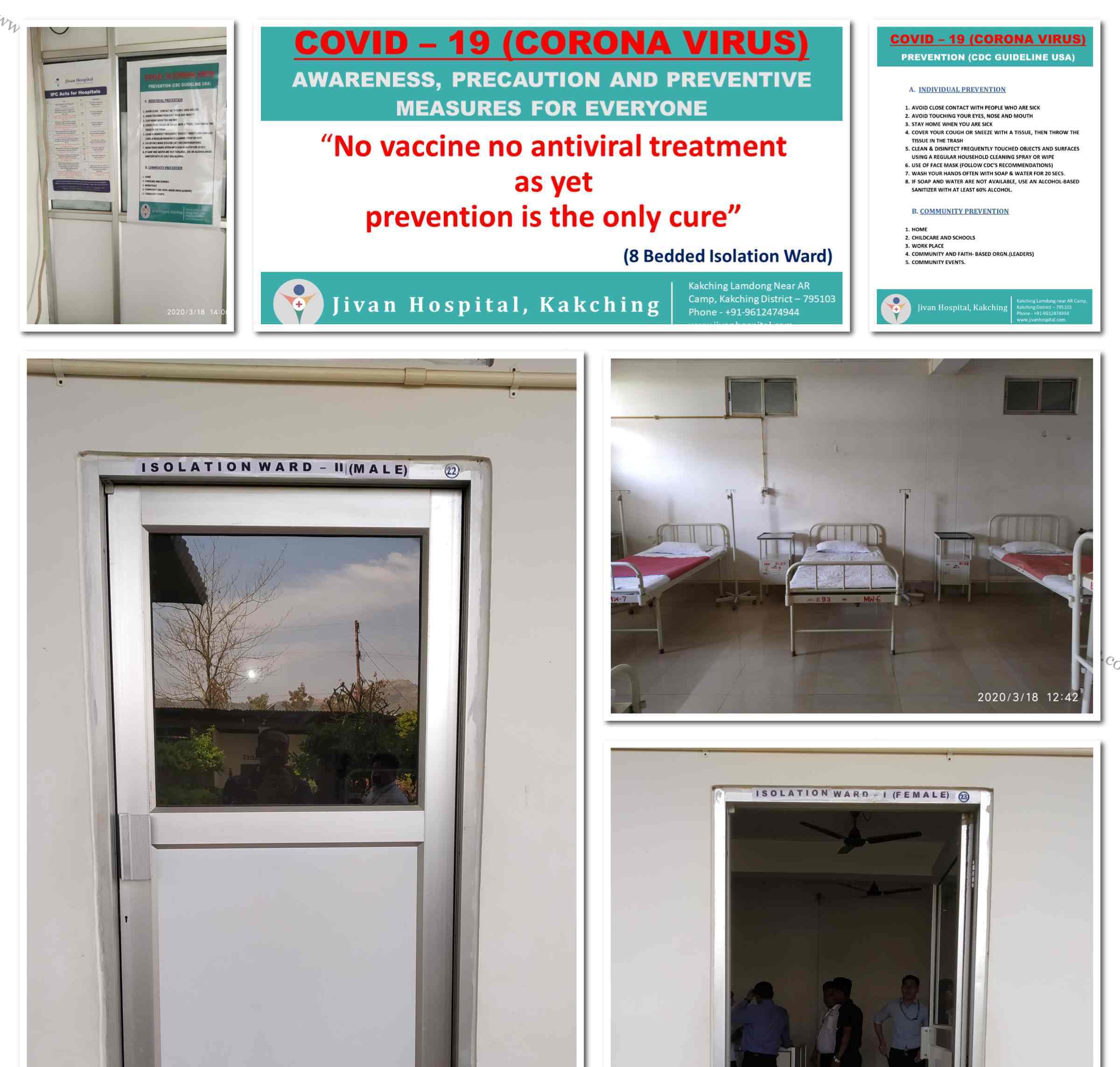 In response to the directions given by the higher authorities to fight back Corona Virus scare in the state we have created an eight bedded Isolation ward at the Jivan hospital. The Isolation Ward has two wards, one for male and another for female.

 We will be carrying out the screening of corona virus suspected cases and further follow up actions will be taken up accordingly.

In order to have well trained staff, we have also detailed 8 personnel including an ambulance driver to attend the corona Virus training conducted under the guidance of DC, Kakching. Together we will fight back the dreaded disease soon.